This post is hopefully a helpful one that will help you to make more considered decisions when choosing your photographer. You are trusting one person to capture that special day, one person to seek out beautiful emotion and fleeting moments. I don't mean to fluster you at all, I am here to help, so hopefully the below will 🙂 
1. Meet your potential photographer. This is absolutely the most important part of finding your DREAM wedding photographer. Not only do you trust your photographer to capture your wedding perfectly, but you are intimately involving them in every part of your day. From being with you as you get ready to organising and being with your closest family members, your photographer is with you directly at least 90% of the time. So you need to make sure that you like them and can imagine them 'fitting in' with those closest to you. This is the most important part in my booking process because I like to know that my brides have not just chosen me because they like my work but because they like and trust me. Get in touch and I will send you my beautiful e-brochure and we can schedule a completely informal and fun chat over a cup of tea/coffee.
2. Beautiful Dreamy Styled Shoot Imagery How many times have you seen a STUNNINGLY gorgeous image on
Style Me Pretty
or
Wedding Sparrow
and almost gasped at how bloody beautiful the flowers are, or how perfect the table looked full with intrinsict and creative detail? More likely than not, this will be a styled shoot. A styled shoot is where wedding industry professionals come together to create something dreamy and aspirational that their brides will just adore. The shoot is styled to perfection with multiple chances for re-takes. These are fab ways to get inspiration for your own wedding, however styled shoots require a completely different skill set to photographing a wedding where every moment is fleeting and then gone forever. Many photographers get involved in styled shoots as they can put their heart and soul into creating something they love. I do, and as a creative it's wonderful. It means I can create imagery and pretty detail that I LOVE in the hope that the imagery will attract brides planning similar weddings or who have similar tastes to me. Photographing a lovely couple who I get on with so well AND have equal loves and tastes makes me adore photographing their wedding even more. I mean, why wouldn't everyone want to go to work everyday and feel completely overwhelmed with excitement and passion because everything they are doing there truly resonates with them emotionally and creatively? I know I certainly do, which is why many of us will create styled shoots, which leads me onto point number 3….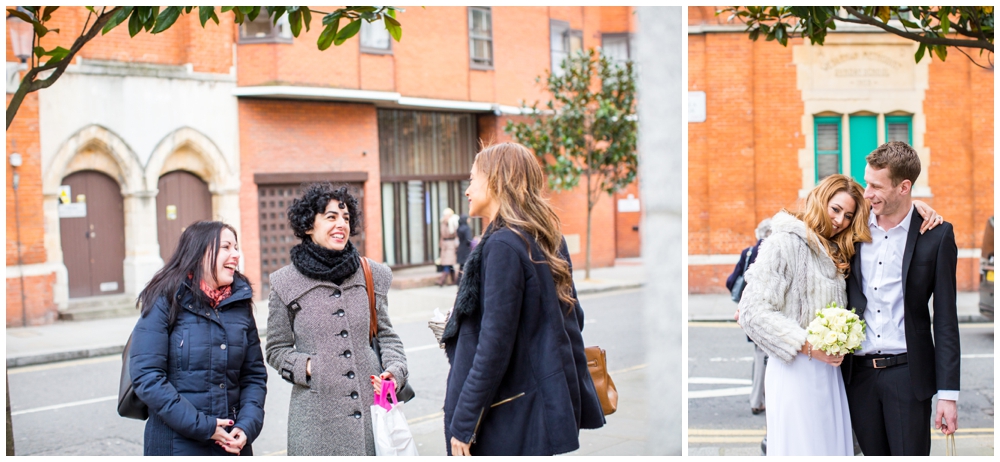 3. Portfolio.
Ensure to ask to see a full wedding gallery of a recent wedding they photographed. Remember, a photographer's website showcases their best work; work they are proud of, weddings they loved and want to shoot more of, and aspirational imagery that they know their bride's will love. This is exactly how I present my website and my work as will many others. However it is advisable to ask your photographer to see a full gallery of a recent wedding, not because you don't trust they can do it, but to see how they cover a wedding so you are fully aware of what to expect from their service. If a photographer says they have a reportage and documentary style, then allow them to show you exactly how that looks. Links to my portfolio can be found here but do get in touch if you want to see a full wedding and i can send you a private link and password to view one.
4. You get what you pay for.
I am not going to go on too much about this point (as I can sense a whole blog post coming soon!) but as with anything in this world, you get what you pay for. With a wedding, it is widely assumed that everyone 'bumps the price up' just because it's a wedding. I can in fact tell you that this is just not true, from personal experience of getting married to working in the industry. Weddings ARE an expense. They don't have to be crazy, but a venue is not 'having you on' with the £7K hire fee, and a wedding florist isn't coning you because your bouquet is going to cost £125. There is so much behind the scenes the people don't realise but the costs are the costs, it's as simple as that. When you are spending a lot of money on your wedding, whether a lot of money to you is £7K total or £35K total, why would you risk that one and only chance for the day to be captured perfectly and professionally by scrimping on your wedding photography? Photographs are memories and will be more important to you after your day than you realise.
Of course, there are different price brackets for services in the wedding industry, and with photography this certainly is an area where prices vary. There is so much to say about this and I will write a post on the breakdown of the cost but I'll leave you with this thought, if it sounds too good to be true, then it WILL be too good to be true. Cheap may mean poor service, poor quality, no insurance, unprofessional equipment, lack of experience or what I call 'a wedding factory'. INVEST IN YOUR PHOTOGRAPHY! Please read my wedding investment page to understand how I feel about this.
5. Recognition and Recommendation.
I think there can be very mixed opinions on this as I've heard some people say that being 'award winning' doesn't mean anything anymore. I also know photographers who have not won an award that are INCREDIBLE who I would refer enquiries to in a second If I was already booked!
When you are looking for a photographer, and they claim to be 'award winning', let me explain what this can mean 🙂
There are different types of awards photographers can win, some are solely judged on a submitted image, and others are judged on the service of that photographer as voted by their clients. You may or may not have heard of
'Fearless Photographers
' or even the
'MPA
' where awards can be won for submitted imagery. Some of the work that's submitted to these is unbelievable, so you can bet that if your photographer has won an award of this type that they absolutely LOVE what they do and want to shout about it by submitting work whenever they can. Choosing a photographer that is proud and passionate about what they do is a great quality.
Other awards, for example
The Wedding Industry Awards
, of which I was a 2016 finalist for Best Photographer, are truly wonderful because the finalists and winners are selected based on what their real clients have said about them. A huge testimonial rolled into a meaningful recognition, you can read some of my testimonials here.
If you like the style of a photographer that hasn't won an award, this absolutely does NOT mean that they are no good. It also doesn't guarantee that those with awards will be the right photographer for you. Go back to points number 1 and 3, meet them and ask to see their full portfolio, If you love what you see and think you'll get along with them, then you'll soon forget about what awards they haven't yet won 🙂