It was a gorgeous and inspiring day, where the venue was set up for a wedding and all Millbridge Court bride and grooms to be came to wonder around and take in all the loveliness; helping them to imagine their day!
Millbridge Court was adorned with beautiful floral arrangements by all three fabulous and talented florists. The ceremony room looked super pretty with petals sprinkled down the aisles and swoon worth chair backs for the bride and groom. All beautifully decorated by Blush Floral.
Tablescapes and gorgeous centre pieces were set up in the main dining room, where Millbridge Court couples could get some wonderful ideas for their table looks and designs. Each table had a completely different look where each florist made their mark, showcasing their individual styles and amazing talent. From rustic urns and hessian from Gill Pike, to luxurious high arrangements surrounded by gold candlesticks by Paula Rooney, there was certainly something beautiful for every couple's tastes
Blush Floral's pretty pink and grey display.
 Gill Pike's beautiful and earthy rustic display.
 Paula Rooney's gorgeous and elegant display.
Not forgetting, the unveiling of three new food stations by Kalm Kitchen, the resident (and amazing) caterer at Millbridge Court. My favourite was the doughnut wall!! YES! A wall of doughnuts and it looked fab! Sneaky peek images below and full images to be released soon!
They also had a beautiful (and tasty) new Ice Cream Bar where couples could ask for as much ice cream as desired and could top with their most favourite of toppings (mine being oreo cookie crumble!).
Lastly (but not least), was their new 360 degree Canape grazing station, which made quite an impact.
To top it all off, the venue was decorated by Bubblegum Balloons (of which one GIANT balloon is now taking over the ceiling in my dining room, and the Siamese are worryingly intrigued!).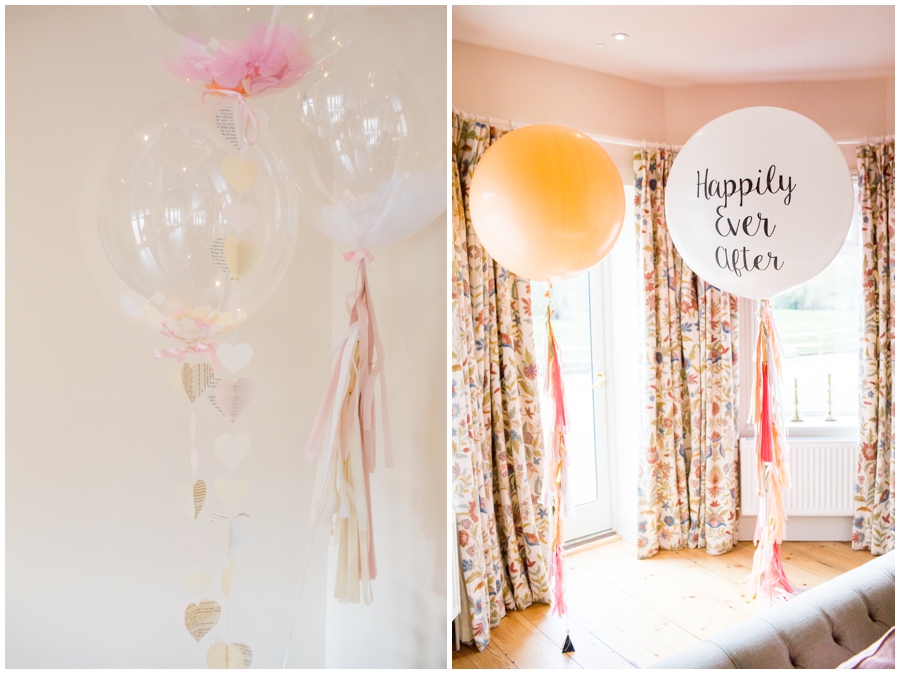 It was a gorgeous day, and it was lovely to meet so many nice Millbridge Court couples.
Thank you to Millbridge Court for your hospitality and inviting me to come along.
P xx